In the Moon of Wintertime: Christmas Music
This CD is our Best Seller ALL YEAR ROUND!
Enjoy acoustic music by Gairin this Christmas. This CD includes Mary Kay's song Christmas Shoes. It's a celebration of love that perseveres from afar over the holiday season. An apt sentiment for those with loved ones at far away military bases and away from home and family over the holidays, and folks actually download Christmas Shoes from iTunes and all over the world all year round!
A Sample of Music on this CD...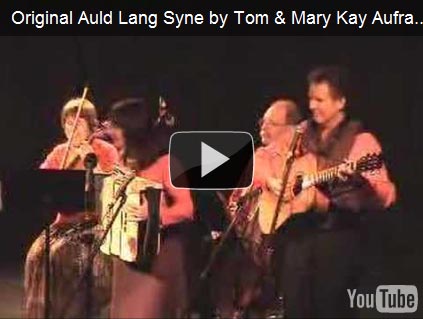 This CD includes everybody's Christmas favorites and more, done by two voices that will touch your heart and raise your spirits, with sweet acoustics on mandolin, 6 and 12 string guitars, accordion and drums.
You can listen to the songs by clicking on the track name in the sidebar to the right, or Get In the Moon of Wintertime: Christmas Music on Amazon
Twas in the Moon of Wintertime
Christmas in Killarney / Morrison's Jig
Deck the Halls
Christmas Shoes
Joy to the World
It Came Upon a Midnight Clear
I Wonder as I Wander
Good People All (The Wexford Carol)
Hark! The Herald Angels Sing
Silent Night
In Dulci Jubilo / I Saw Three Ships
The Coventry Carol
The Boar's Head Carol
Bring a Torch, Jeannette Isabella
The Holly and the Ivy
Gaudete
Auld Lang Syne